Service | Reliable availability
Ambelt® guarantees that stock items are dispatched the same day if ordered until 11am.
Our products are dispatched out of three warehouses in Germany. This Germany-wide distribution network speeds up the delivery of your products. Weare sure that one Ambelt® warehouse is also close to you.
Reliable logistic partners
Ambelt® cooperates with the leading logistic service companies in the world. Schenker Deutschland AG is our partner for surface transportwhereas DPD is responsible for our parcel service. This unique distribution network ofits partners enables Ambelt® costefficient and prompt deliveries. The Ambelt® service team is available any time to inform you on the status of your delivery and coordinates with you the delivery times.
Excellent turnover of the warehouse
The Ambelt® service offer promises high commitment to service and constant quality at attractive rates. Due to Ambelt®'s distribution channels and excellent turnover of the warehouse, the cost of capital, personnel, rent andextra cost as well as logistics and warehouse cost are much less compared to other companies that serve the same market. This reflects the attractive price/performance ratio.
Contact
Ambelt® Förderbänder
Kreuztor 2
38126 Braunschweig
T. +49 (0) 531 609 440 211
F. +49 (0) 531 180 544 57
E. info@ambelt.de
Ambelt® catalogue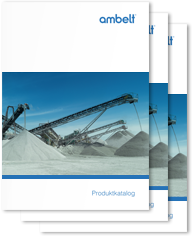 Download »