Products | Pulley lagging
Rubber laggings are used for drive elements to ensure high friction and therefore to minimize slipping of the belt as well as to ensure straight run of the belt during operation.
Ambelt® Pulley lagging consists of high-quality synthetic rubber compounds which makes it first choice for excellent wear and corrosion protection. Furthermore Ambelt® Pulley lagging is supplied with a special contact layer on one side to ensure durable adhesion on the steel surface of the pulley. We recommend Helmitin® cold bonding systems to ensure best interplay of products.
Ambelt® Pulley lagging is available on stock in the measure 2,000mm x 10,000mm and in the thickness 8, 10 and 12mm. Available in customer specific thickness and colours upon request.
Ambelt® offers the following pulley lagging qualities:
Oil resistant
Red / Blue / White
FDA
Ceramic
Corundum coating
Technical data
For inquiries, please directly refer to the Ambelt® Serviceteam.
Contact
Ambelt® Förderbänder
Kreuztor 2
38126 Braunschweig
T. +49 (0) 531 609 440 211
F. +49 (0) 531 180 544 57
E. info@ambelt.de
Ambelt® catalogue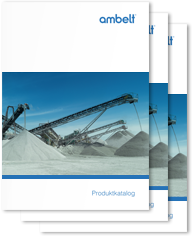 Download »