Products | Steel cord conveyor belts
Ambelt® steel cord conveyor belts are used to transport high volume flows over long distances. Thanks to the high tensile strength these belts are suitable for rough working conditions.
Ambelt® steel cord conveyor belts are strictly produced according to the DIN 22131 and ISO 15236 standards. The standard product portfolio comprises the qualities X, Y, K, V, HR150 and HR200.
Application areas:
Mining and salt extraction
Iron and steel industry
Ports and transshipment operations
Coal mines
Power plants
Surface mining
Belt model

Bei Fragen wenden Sie sich gerne direkt an das Ambelt® Serviceteam.
Contact
Ambelt® Förderbänder
Kreuztor 2
38126 Braunschweig
T. +49 (0) 531 609 440 211
F. +49 (0) 531 180 544 57
E. info@ambelt.de
Ambelt® catalogue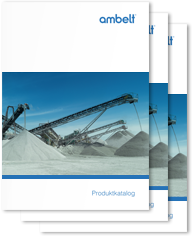 Download »