Company | About Ambelt®
Ambelt® is your reliable partner for DIN standard conveyor belts and components for regionally, nationally and internationally operating vulcanizing and trading companies as well as plant manufacturers of the bulk material sector. We provide our customers with rubber conveyor belts and wear protection material stocked in four national warehouses.
Ambelt® guarantees DIN-fabrication according to thestrict ISO standards as well as high quality standards, technological competence and profound market experience.
On top, Ambelt® offers a wide product portfolio with regards to conveyor systems; i.e. rubber conveyor belts in diverse specifications, wear protection rubber sheets, impact bars, rollers, pulleys as well as repair material. A detailed overview about the Ambelt® product range is available here.
Our assured just-in-time delivery helps Ambelt® customers to plan on the spot and ahead. Experience more about the amenities of Ambelt®.
Common confections are delivered directly from the central Ambelt® warehouses and are dispatched the same day if ordered until 12 noon.
Furthermore, the Ambelt® Newsletter offers the option to inform about product news and current stock. Ambelt® guarantees with this service assurance a maximum of competence, transparency and quality.
Headquarters
Ambelt® headquarters:
Kreuztor 2
38126 Braunschweig
Ambelt® is a trademark of the German Quaddro Group GmbH
Contact
Ambelt® Förderbänder
Kreuztor 2
38126 Braunschweig
T. +49 (0) 531 609 440 211
F. +49 (0) 531 180 544 57
E. info@ambelt.de
Ambelt® catalogue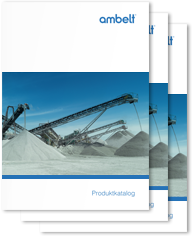 Download »