Products | Impact bars AmPact
Dust, sharp objects or heavy bulk – conveyor belts are exposed to steady tackles in the loading area. The effect can be a poor guidance of the belt, costly repairs, long downtimes and productivity loss. To avoid those inconveniences and to increase the belt's lifecycle substantially, Ambelt® recommends to install their durable impact bars in the conveying systems. 
Ambelt® impact bars feature a high level of workmanship and consist of an energy-efficient PE layer with low friction, an impact-absorbing rubber core as well as an aluminium profile for easy installation. Ambelt® also delivers the appropriate bolts, washers and nuts in the sizes M16 and M12.
AmPact model
For inquiries, please directly refer to the Ambelt® Serviceteam.
Contact
Ambelt® Förderbänder
Kreuztor 2
38126 Braunschweig
T. +49 (0) 531 609 440 211
F. +49 (0) 531 180 544 57
E. info@ambelt.de
Ambelt® catalogue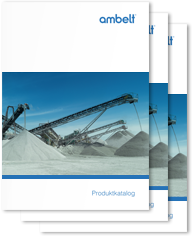 Download »