Products | Ambelt® Permaflex
Ambelt® Permaflex is universally applicable and suitable for the repair of conveyor belts, rubber coating and linings as well as sealing of gaps. Breakthroughs and longitudinal cracks may for example be repaired up to any length. Ambelt® Permaflex consists of a two-component polyurethane and features a fast processing time. After 30 minutes the processed spot may be ground or re-worked. There are two different ways of application depending on the intended purpose: Either by hand or with the help of a spray system.
Overview:
suitable for repair of conveyor belts, rubber coatings, linings and sealing of gaps
two-components polyurethane system
short processing time
fast, clean and flexible
dry to the touch after 2 minutes
may be ground and re-worked after 30 minutes
free of any volatile substances
shock-resistant, highly resistant to abrasion
maximum hardness of 60° shore A
processing by hand or with the help of a spray system
Technical data
Range of products
Application steps
For inquiries, please directly refer to the Ambelt® Serviceteam.
Contact
Ambelt® Förderbänder
Kreuztor 2
38126 Braunschweig
T. +49 (0) 531 609 440 211
F. +49 (0) 531 180 544 57
E. info@ambelt.de
Ambelt® catalogue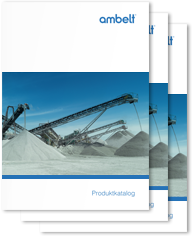 Download »