Products | Supergrip belts (Rough Top)
Ambelt® Supergrip belts are manufactured with a special top cover surface having a structure which avoids slipping of the material transported on horizontal or inclining belts. These belts are available in normal but also as crossrigid XE design.
Application areas:
Airports
Amusement parks
Beverage industry
Wood transport (e.g. wood chips)
Parcel centres
Passenger transportation
For inquiries, please directly refer to the Ambelt® Serviceteam.
Contact
Ambelt® Förderbänder
Kreuztor 2
38126 Braunschweig
T. +49 (0) 531 609 440 211
F. +49 (0) 531 180 544 57
E. info@ambelt.de
Ambelt® catalogue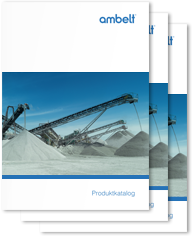 Download »