Products | PU-Pulley scrapers
Scrapers serve for the general cleaning of the belt. By installing scrapers you may avoid the sticking of material at your belt surface and increase the lifecycle of your belt remarkably. Furthermore, the pollution of the equipment is reduced to a minimum.
Characteristics of PU-pulley scrapers:
high-quality PU segments for extraordinary high endurance
suitable for crowned drums and for reverse operations
high cleaning performance due to flexible PU segments
belt speed up to 5m/s
especially for badly damaged belt surfaces and PVC belts
extra-suitable for confined spaces thanks to compact design
For inquiries, please directly refer to the Ambelt® Serviceteam.
Contact
Ambelt® Förderbänder
Kreuztor 2
38126 Braunschweig
T. +49 (0) 531 609 440 211
F. +49 (0) 531 180 544 57
E. info@ambelt.de
Ambelt® catalogue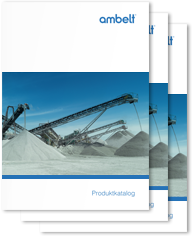 Download »