Products | Skirting rubber
Skirting rubber is used for tranquilizing the material and for sealing the feeding point. The skirting rubber avoids the drop-down of material in the system periphery. Ambelt® skirting rubber is offered in rolls in various colours and qualities and is available in the thickness 5 mm to 30 mm and in the height 60 mm to 200 mm. Ambelt® Extra is our premium quality for extreme operating conditions.
Technical data
For inquiries, please directly refer to the Ambelt® Serviceteam.
Contact
Ambelt® Förderbänder
Kreuztor 2
38126 Braunschweig
T. +49 (0) 531 609 440 211
F. +49 (0) 531 180 544 57
E. info@ambelt.de
Ambelt® catalogue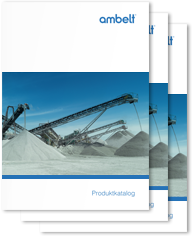 Download »