Service | High quality
Certified production process
Ambelt® guarantees a high quality performance at all times, technological competence and many years of experience. All offered products are certified and are manufactured according to the DIN 22102 and ISO 9001:2000, ISO 10012:2003 and ISO 14001:2004. Upon request, products are also manufactured and delivered according to other international product standards such as RMA, AS or SBS.
Extended guaranteeMehr zum Bonusprogramm
Each customer is guaranteed a 12 month warranty claim on all delivered products. On top, Ambelt® offers with its best practice service add-on an extended guarantee up to 24 months. For further information, please contact our Ambelt® service team.
Contact
Ambelt® Förderbänder
Kreuztor 2
38126 Braunschweig
T. +49 (0) 531 609 440 211
F. +49 (0) 531 180 544 57
E. info@ambelt.de
Ambelt® catalogue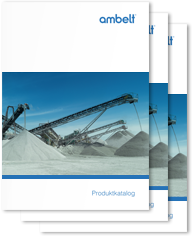 Download »