Products | Ceramic wear protection sheets
Mosaic ceramic lagging offers a very efficient wear protection for light to medium stress application areas. The ceramic sheets must be buttjoined and on bigger areas they need to be staggered. Minimal abrasion allows extended lifecycle. The structure of the contact layer, the rubber back and the ceramic mosaic reduce noise emission during operation.
At standard areas aluminum oxide ceramic with a purity of 92% is applied. The backside of the Ambelt® ceramic lagging sheets is supplied with a special contact layer which facilitates fitting significantly. Ambelt® recommends Helmitin® cold bonding systems to ensure best interplay of products.
Application examples :
Bunkers
Drains
Chutes
Cyclones
Ambelt® ceramic wear protection lagging sheets are available on stock in the measure 500 x 500 x 8 (4+4) mm. We will be glad to also manufacture to our customers' requirements deviating rubber or ceramic thickness.
Technical data
For inquiries, please directly refer to the Ambelt® Serviceteam.
Contact
Ambelt® Förderbänder
Kreuztor 2
38126 Braunschweig
T. +49 (0) 531 609 440 211
F. +49 (0) 531 180 544 57
E. info@ambelt.de
Ambelt® catalogue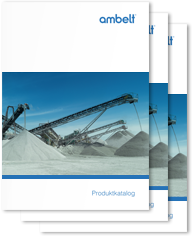 Download »