Service | Payback program
Loyalty pays off. Customers buy smart as they collect bonus points with the Ambelt® payback program with every order and they can profit from many advantages.
Ambelt® offers attractive bonuses and discounts as well as exclusive advantages such as product reservations, extended terms of credit, free delivery or invitations to special events.
How does it work? As Ambelt® customer, you are automatically bonus partner and you collect points from the first purchase. The payback program has got three stages – blue, silver and gold.
Please contact our Ambelt® service team for furtherquestions regarding our payback program.
Contact
Ambelt® Förderbänder
Kreuztor 2
38126 Braunschweig
T. +49 (0) 531 609 440 211
F. +49 (0) 531 180 544 57
E. info@ambelt.de
Ambelt® catalogue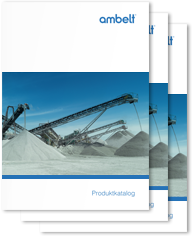 Download »