Products | Dust sealing
Ambelt® dust sealing protects your equipment from dust and dirt. No matter if screening machines, feeding trays or slides, this extra-light, flexible and elastic product may serve you to run your production flow smoothly and more economically. Ambelt® dust sealing does not only protect from dust and dirt but also reduces noise effectively.
Overview of advantages:
protects conveyor systems from dust and dirt at transition points
reduces noise emissions
your choice: normal or heat resistant quality
Technical data
For inquiries, please directly refer to the Ambelt® Serviceteam.
Contact
Ambelt® Förderbänder
Kreuztor 2
38126 Braunschweig
T. +49 (0) 531 609 440 211
F. +49 (0) 531 180 544 57
E. info@ambelt.de
Ambelt® catalogue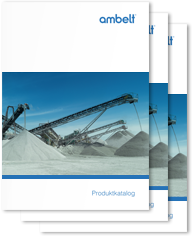 Download »