Service | Excellent Service
Promptness
Time consuming requests and long waiting times belong to the past. Ambelt® assures fast and uncomplicated handling of your demands via telephone, Email or fax. If there are further inquiries referring to your request, Ambelt®'s service team will contact you immediately.
Expert advice on technical issues
For questions relating to products, conveyor belt specifications and mathematical calculations, you can count on Ambelt®. Our trained service team has many years of experience in the market and will give you prompt and professional advice.
Contact
Ambelt® Förderbänder
Kreuztor 2
38126 Braunschweig
T. +49 (0) 531 609 440 211
F. +49 (0) 531 180 544 57
E. info@ambelt.de
Ambelt® catalogue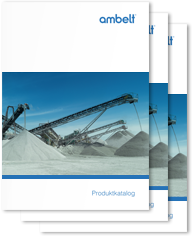 Download »