Products | Light duty conveyor belts
Ambelt® light duty conveyor belts are generally used for short to medium transportation distances and allow transportation of bulk and pieces also in narrow production areas, e. g. in the food industry or in logistic centres.
We offer you a solution for almost every application area. The product portfolio complies light conveyor belts made of PU, PVC and other material. According to your requirements with cleats and sidewalls – with or without textile layers as well as for oil resistant and FDA applications.
Types of connections according to your specifications or our recommendation:
Stepped finger joints
Punched finger joints
Mechanical joints
Two or multilayered stepped connection
Polyester zip connections
Overlap splices
Application areas:
Glass industry
Wood industry
Food industry
Logistic centres and parcel services
Recycling industry
Brick factories
Sugar industry
For inquiries, please directly refer to the Ambelt® Serviceteam.
Contact
Ambelt® Förderbänder
Kreuztor 2
38126 Braunschweig
T. +49 (0) 531 609 440 211
F. +49 (0) 531 180 544 57
E. info@ambelt.de
Ambelt® catalogue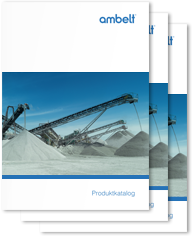 Download »