Products | Secondary scrapers (hard metal)
Scrapers serve for the general cleaning of the belt. By installing scrapers you may avoid the sticking of material at your belt surface and increase the lifecycle of your belt remarkably. Furthermore, the pollution of the equipment is reduced to a minimum.
characteristics of secondary scrapers (hard metal):
the Ambelt® standard belt scraper is used for light to strong pollutions of the conveyor belt
flexible installation possibilities
special low installation height
For inquiries, please directly refer to the Ambelt® Serviceteam.
Contact
Ambelt® Förderbänder
Kreuztor 2
38126 Braunschweig
T. +49 (0) 531 609 440 211
F. +49 (0) 531 180 544 57
E. info@ambelt.de
Ambelt® catalogue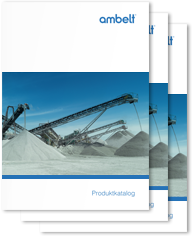 Download »